L'ascesa del mondo dell'Internet of Things ha comportato la nascita di una miriade di micro-controllori programmabili alla portata di chiunque voglia sperimentare e toccare con mano il futuro della Rete.
Arduino, Raspberry PI, BeagleBone, sono solo alcune delle soluzioni più note che possono essere raggruppate sotto il cappello terminologico EVK: Evaluation Kit. Si tratta di strumenti preziosi, fondamentali per la cerimonia di fast-prototyping al centro della fase di prototyping di AgileIoT.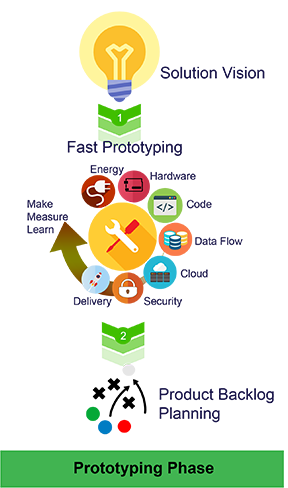 In pratica, grazie agli EVK è possibile sperimentare velocemente la propria idea di business (Solution Vision), andando a ridurre il rischio annesso alla sua implementazione grazie a "prove" concrete della sua reale sostenibilità.
Il fast-prototyping si basa sul ciclo Make-Measure-Learn (MML), pensato per ottenere rapidamente una soluzione funzionante che sia in grado di validare le ipotesi portanti e porre dei punti di riferimento per quanto riguarda gli aspetti di: Energy, Hardware, Code, Data Flow, Cloud, Security e Delivery.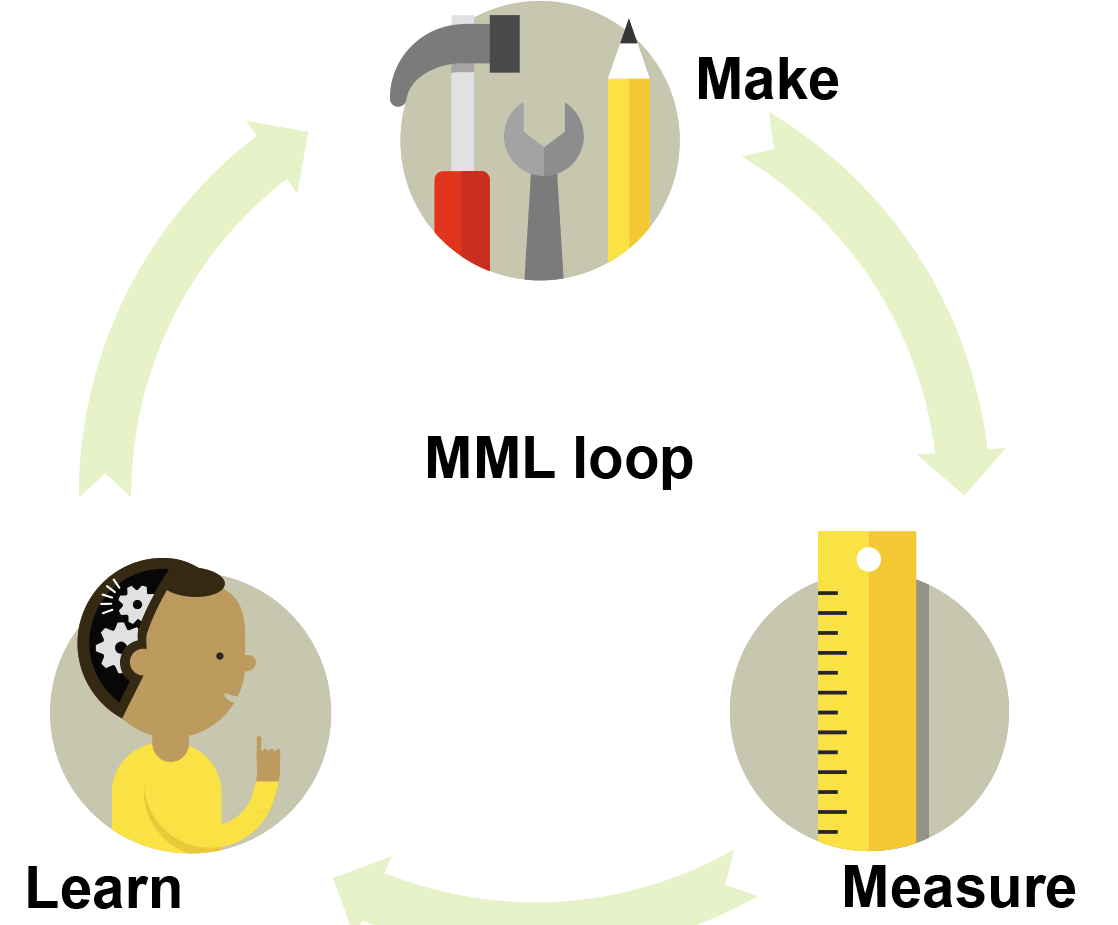 Make Measure Learn
La selezione dell'EVK più idoneo passa, in primis, dalla scelta della CPU/MCU, dopodiché si inizia a "costruire" il prototipo lavorando sugli altri componenti (es: RAM, USB, ecc.), affiancandolo con i servizi Cloud centrali.
L'utilizzo di questi kit continua anche durante gran parte della fase di Construction, in cui la soluzione nel suo complesso (Hardware, Software e Cloud) viene realizzata, consentendo di paralizzare le attività in attesa che venga progettato lo smart thing industriale e definita la relativa Bill of Materials (BOM), sulla cui base verranno realizzati i primi prototipi e poi l'hardware finale da installare negli ambienti di riferimento per la Soluzione.
Di questo e molto altro parleremo a Napoli alla Microsoft Embedded Conference 2016. Trovate tutte le informazioni e le modalità di iscrizione sul sito dotnetcampania.org.