Nel precedente post avevo detto di aver individuato in Connect the Dots il framework con cui iniziare il viaggio nel mondo IoT…. ebbene, l'affermazione era decisamente azzardata!
Connect the Dots è già un passo avanti allo step.0 a cui mi trovo e quindi ho preferito fare un passettino indietro: via Cloud, Hub, Alert, ecc.
Il mio nuovo primo step diventa: capire come collegare il Netduino al PC, farlo parlare con VisualStudio e leggere i primi dati.
Per fare questo, niente di meglio che seguire i tutorial ufficiale e leggersi il testo consigliato Getting Started with Netduino…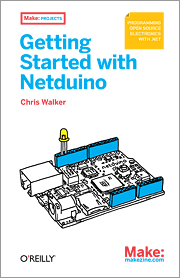 Stay tuned!